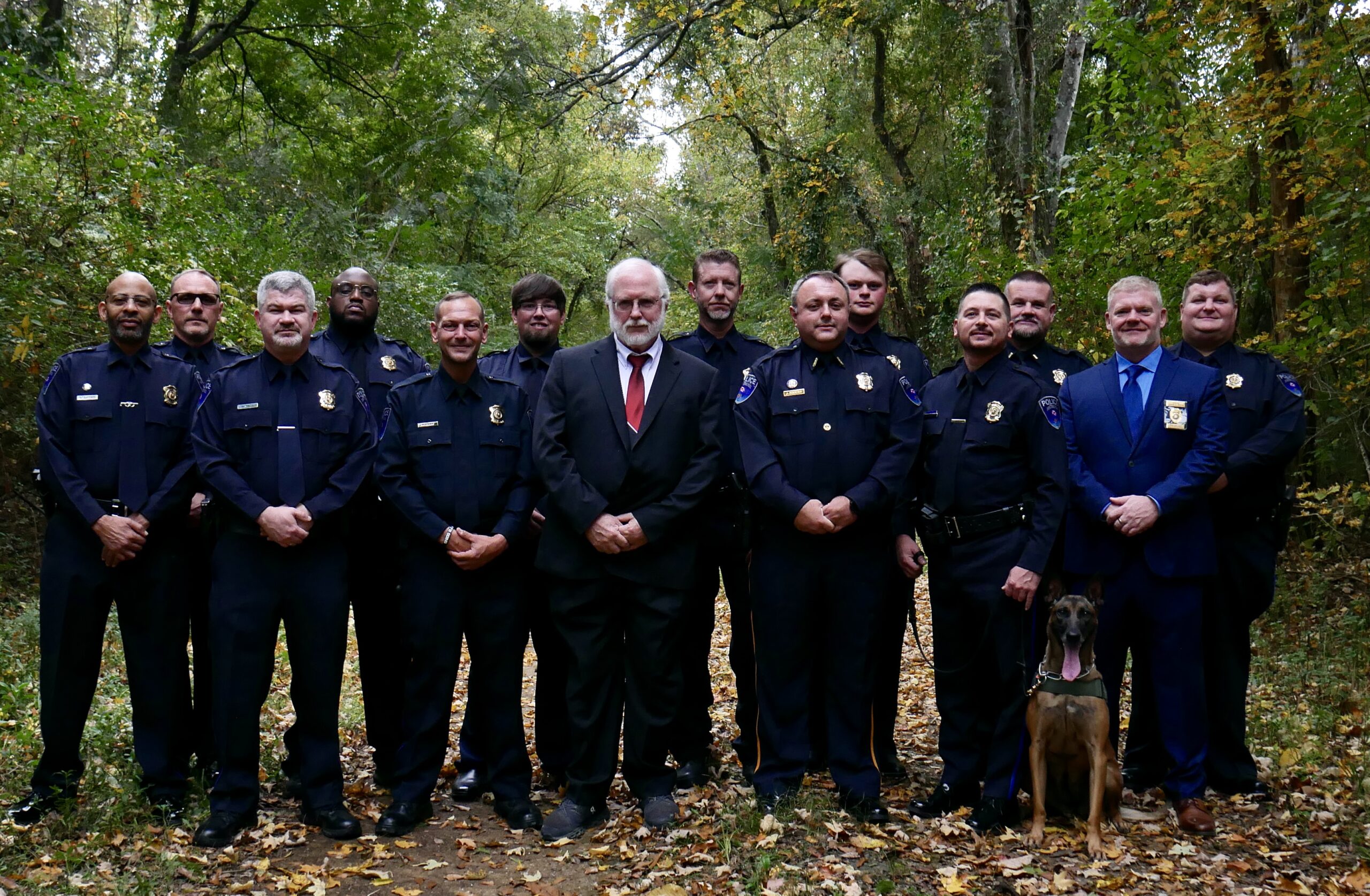 9032 US-431, Owens Cross Roads, AL 35763
For emergencies requiring immediate assistance dial 256-888-3001 for the police dispatcher or 911
Incident and Accident Reports
Incident and Accident reports generated by Owens Cross Roads Police Department are available from 8 a.m. – 4:30 p.m., Monday – Friday
Copies of Accident reports are only released to those persons involved in the traffic collision. There is a $15 fee for each accident report provided. Incident reports are only released to the victims of the incident or offense reported to their attorney and are free.
Compensation for Vehicle Injury
The Safety Responsibility (SR-31 form (PDF) is a new form that went into effect in 2013. It replaces the SR-13 previously required by the Alabama Department of Public Safety. The new form has been simplified significantly. It is only required only if a motor vehicle accident occurring in Alabama, caused death, personal injury, or property damage to any one owner in excess of $500 by an uninsured motorist. You can only file this form if you have not been compensated for your injuries or losses.
Homeowners going out of town for brief periods of time are encouraged to download and complete a residence check form. Once your form is submitted to Owens Cross Roads Police Department and approved, officers will conduct extra patrols at your home and notify you if any problems are discovered.
There are three ways to report a crime tip or any suspicious activity 24 hours a day:
Dial Dispatch directly: 256-888-3001
Email our Police Chief Jason Dobbins:

[email protected]

Dial our Police Department: 256-725-5167
Reserve Unit
Volunteer Reserves
The Owens Cross Roads Police Department has an active Reserve Officer Unit comprised of dedicated volunteers interested in learning elements of police work firth-hand while serving our city. Members of this division work under the supervision of certified officers performing duties such as traffic stops, calls for service, emergency response, and booking of prisoners.
We appreciate the support this unit provides our department and would love to meet with you if you are interested in joining our Reserve Unit.
A Reserve officer is more than a passenger in a patrol car. Members wear the same uniform and receive much training each year. The Owens Cross Roads Police Department seeks highly motivated men and women with exceptional character.
To be considered for the Reserves, a candidate must be able to participate at least 16 hours per month. Reserves typically work between 4 and 8 hours at a time. Members are required to attend 2 8-hour firearms training sessions annually. Our reserve unit meets once a month at Owens Cross Roads Police Department for a brief meeting and training on a variety of topics.
Serving as a Reserve officer with Owens Cross Roads Police Department is an interesting and exciting way to serve our community, support local law enforcement, and learn more about police work.
Accident Reports & Release of Vehicle Impounds
Contact the Owens Cross Roads Police Chief for accident reports and information regarding impounded vehicles. For the release of a impounded vehicle the following items must be supplied:
*Owners Driver's License/Picture ID
*Vehicle registration
*Proof of current Insurance
*Payment in the amount of $25.00 CASH, CREDIT, DEBIT ONLY
The Owens Cross Roads Police Department is responsible for enforcement of state and local laws in Owens Cross Roads, and has the primary responsibility for enforcement of the Municipal Code.The Owens Cross Roads Police Department is an agency that proudly provides the residents of Owens Cross Roads, Alabama with services which are courteous, consistent, thorough, and professional. The foundation of this agency is the protection of the worth, dignity, and rights of all of those served. The agency utilizes a community policing philosophy which relies on a partnership with the citizens, aimed at root problem solving. This environment encourages teamwork, innovation, and constant evaluation of ourselves.
The mission of the Owens Cross Roads Police Department
is to be responsive to the changing needs of our citizens, to protect life and property, preserve the Constitutional rights of every citizen and enforce the laws of United States of America and the State of Alabama. Members of the Owens Cross Roads Police Department shall strive to accomplish this mission within the constraints of the law, with the respect for human dignity and in accordance with the highest standards of performance and accountability. The Owens Cross Roads Police Department will strive to provide the highest level of protection to our citizens.
An informed community is a strong community
OCR PD strives to stay in communication with residents in real-time using social media. Increasing the information shared with residents improves public safety and community relations. Stay connected and join us on Facebook and Twitter.

Chief Jason Dobbins was hired in 2007 as a patrol officer. In 2015 he was promoted to Sergeant before being appointed as Chief in 2019. He was born and raised in Marshall County, AL. Chief Dobbins is married with two sons and is quick to tell you how much he loves this community and the citizens who reside in Owens Cross Roads.

Lieutenant Worsham served in public safety communications before becoming a police officer in 1998 with the Athens Police Department before joining the Owens Cross Roads Police Department in December 2005 and was promoted to Lieutenant in June 2020. In addition, he also serves as an Emergency Management Officer for the Huntsville-Madison County EMA and earned a Bachelor of Science in Public Safety and Health Administration from Athens State University.
Jason White has served in local and state law enforcement for 25 years. Throughout those years of service he has served in corrections, communications, patrol, general investigations, narcotics, and special events. The majority of that time was spent as a supervisor in patrol and investigations. He currently serves as the part-time investigator for the Town of Owens Cross Roads.

Officer Brett Jones is a 10 year veteran of the U.S. Navy SEAL Teams, 13 years as a Global Response Agent for the CIA, and CEO of Riley Security based in Huntsville AL. Officer Jones began his law enforcement career with Owens Cross Roads in July 2019.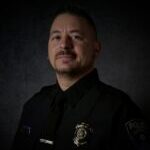 Officer Graves fulfilled a lifelong dream of becoming a law enforcement officer in 2008. He served as a deputy at the Madison County Sheriff's Department for 11 years. In July of 2019, he joined the Owens Cross Roads Police Department. Jeff has many years of experience that include being a K9 handler, active-shooter instructor, driving-school instructor, mental health officer, field training officer, and honor guard member.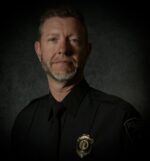 Officer Jase Bakker is a six-year veteran of the US Army. He has served in several law enforcement positions including four years as Code Enforcement Officer for Woodlands, Texas; one-year as Private Security in the Health Care field; and four years as a Sherriff's Deputy with Clear Creek County Sherriff's Department in Colorado. Jase joined Owens Cross Roads Police Department in February 2022 as a Patrol Officer.
Jase and his wife moved to Alabama in 2021. They have one grown son.

Vemar Wilson was raised in Fayette County, Alabama. He served the US Department of Agriculture as a Wildland Fire Fighter from 2011 – 2014. He then began his law career in 2014 with the Madison County Sherriff's Department as a corrections officer. In 2016 Wilson became an Investigator with Home Depot Asset Protection Department, overseeing retail crime in North Alabama, South Tennessee, and North West Georgia.
Vemar joined the Owens Cross Roads Reserve Officer program in October 2020. He then transitioned to full time Police Officer in July of 2021.
Vemar currently resides in Huntsville and has two children.

Officer Matthew "Matt" Elliff stated his career in Law Enforcement in 2001 as a corrections officer for the Madison County Sheriffs Office.
In 2005 Officer Elliff transferred to the patrol division as a Deputy Sheriff. During his career at the Sheriff's Office, Officer Elliff served as a Deputy Sheriff, Field Training Officer, Criminal Investigator, S.O.R.N.A. Investigator, Supervisor and Crisis Negotiator.
Officer Elliff joined the Owens Cross Roads Police Department in August of 2020 bringing years of service and knowledge to the community of Owens Cross Roads.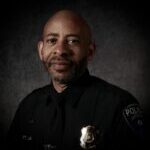 Dr. Sonny D. Hatcher, born and raised in Gadsden, Alabama, is a ten-year Army Veteran who currently serves as the Assistant Director for the Defense Contract Management Agency, Small Business Compliance Group. Sonny started his career in Law Enforcement as a Police Chaplain for the Huntsville Police Department in September of 2021. Sonny joined the Owens Cross Roads Reserve Officer program in April 2022 and serves as a Reserve Officer as well as the department's Police Chaplain.
Sonny is married with two children and lives in the Owens Cross Roads area. In addition to playing the keyboard in his church's worship band, Sonny holds a Doctoral Degree in Christian Counseling and is working towards his second Master's Degree from Auburn University-Montgomery.
Jeremy Keifer – Reserve Officer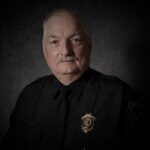 Rick Johnston – Reserve Officer

Herb Smith – Reserve Officer

Derrick Green – Reserve Officer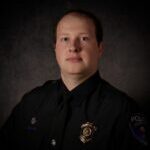 Officer Logan Johnson graduated the police academy from Northeast Alabama Law Enforcement Academy. Officer Johnson grew up in Cherokee County, Alabama. He started his Law Enforcement career in Gadsden, Alabama in 2017 before moving to Madison County after meeting his wife.

Taylor Fife – Reserve Officer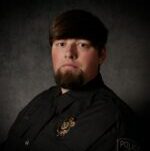 Drew Pendergrass- Reserve Officer

Andrew Craig- Reserve Officer