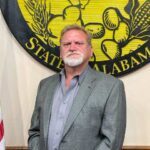 Fire Department Administrator
Bobby "Shannon" Drake began his career as a volunteer firefighter with the Big Cove Volunteer Fire Department at the age of 15 while working for his father at Drake Farms. Along with his brother and his nephew, Shannon served the city of Huntsville for 25+ years as a fire fighter when he retired in 2021.
Shannon is married to Tonya Leigh Miller Drake and they have 2 sons, Wyatt and Walker. Both sons work alongside their parents on the family farm, now known as Shannon Drake Farms.
Shannon is very thankful for the opportunity to serve Owens Cross Roads and its citizens and is looking forward to continuing his service as a firefighter in the role of Fire Department Administrator.

Bruce joined the OCR Fire and Rescue Department in November of 2021, bringing with him 40 years of public service experience. He was first employed by HEMSI as a paramedic where he worked his way into a supervisory position. He made a career change into Fire Protection with the City of Huntsville Fire and Rescue, serving as Chief of Training over all their training requirements and was later promoted to District Chief of Training. He retired from Huntsville Fire and Rescue after 32 years of service. In addition to his many years of experience, Bruce brings with him to the City of Owens Cross Roads numerous certifications from Alabama Fire College and EMS programs.
Bruce grew up in Huntsville where he met and married his sweetheart, Carol, in 1986. They have two adult daughters and one grandson.

Drew Pendergrass – Fire EMS Volunteer