Monday – Friday 8:00 am – 5:00 pm
Court is held on the first Thursday of each month at 5:00 p.m.
and third Thursday of each month at 1:00 p.m.
Court personnel consist of:
Hon. Polly Blalock
Presiding Judge

Brandy Wilson
Court Clerk/Magistrate

Court Clerk's office will be closed from 11AM to 12PM each day
June 15, 2023
July 20, 2023
August 17, 2023
September 21, 2023
October 19, 2023
November 16, 2023
December 14, 2023
January 18, 2024
February 22, 2024
March 21, 2024
April 18, 2024
May 23, 2024

Court Review Dates:
June 1, 2023
July 6, 2023
August 3, 2023
September 7, 2023
October 5, 2023
November 2, 2023
December 7, 2023
January 4, 2024
February 1, 2024
March 7, 2024
April 4, 2024
May 2, 2024
* Court dates subject to change
Prior to the day of court, the court may approve a defendant's case to be rescheduled if presented with the following written documentation:
*Doctor's Excuse
*Letter of Incarceration
*Letter of Admittance to a Rehab Facility
*Military Leave
*Jury Duty
Accident Reports & Release of Vehicle Impounds
Contact the Owens Cross Roads Police Chief for accident reports and information regarding impounded vehicles. For the release of a impounded vehicle the following items must be supplied:
*Owners Driver's License/Picture ID
*Vehicle registration
*Proof of current Insurance
*Payment in the amount of $25.00 CASH, CREDIT, DEBIT ONLY


Owens Cross Roads Municipal Court
The Municipal Court of Owens Cross Roads exercises jurisdiction over all prosecutions for violations of traffic & non traffic offenses, municipal ordinances, and state misdemeanors adopted by our Code of Ordinances. Court is held in the Court Room located at 9032 Highway 431 S in Owens Cross Roads, Alabama. Normal office hours are Monday through Friday, 8 a.m. until 5:00 p.m.
Payments submitted by mail must be in the form of money order or a cashier's check. Payments must be received at least 24 hours prior to the court date listed on the ticket. Traffic tickets or non-traffic cases that are listed on the fines schedule can be paid at the window by the person that received the citation. If you are unclear about your court date or the amount of the fine, please call (256)725-4163 x 1002 between 8 a.m. and 4:30 p.m., Monday through Friday. If the case is not paid before your court date or you do not appear in court, a warrant of arrest will be issued, and your driver license will be suspended.

If you entering guilty plea, certain charges (which are located on the back of all citations) may be paid in person to the court clerk/magistrate without appearing in court. If you have any other questions or concerns regarding the amount of a fine or your court date, please call our office at (256)725-4163, ext. 1002 between 8 a.m. and 4:30 p.m., Monday through Friday.

For your convenience, we accept cash, check, money order, or debit/credit cards. (There will be a 3.5% service fee <minimum of $2> assessed by a third-party company for all debit/credit transactions. The Town of Owens Cross Roads receives no additional revenue from this fee).
Pay by phone: (256) 725-5165

Pay in person: See Court Clerk/Magistrate

By mail: Money Order or Cashier's Checks

Pay online: owenscrossroads.govtportal.com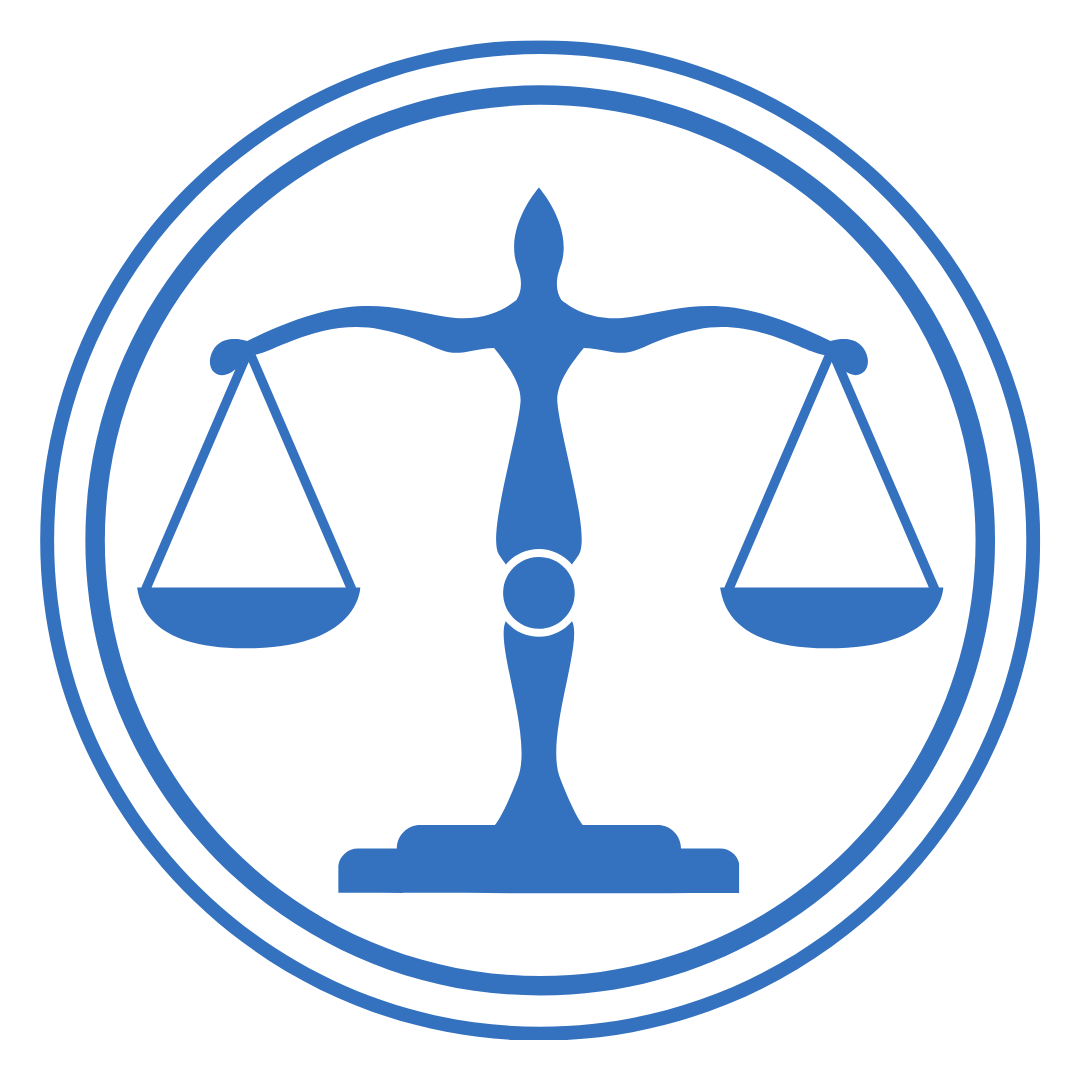 CITY OF OWENS CROSS ROADS, ALABAMA
ORDER
As a result of and pursuant to the Alabama Supreme Court's Order of May 13, 2020 it is ORDERED, ADJUDGED and DECREED as follows: All in-person proceedings may begin on Monday, May 18, 2020. The limitations set forth below are designed to not only protect the citizens from any health concerns but also to protect the rights of our citizens' access to justice in a timely manner.
Masks shall be worn by all participants appearing in the Municipal Court of Owens Cross Roads, Alabama until further notice. The mask or face covering shall be sufficient to cover the nose and mouth. Courtrooms will have designated seating to maintain a six (6) foot separation at all times. Therefore, individuals that are not parties to an action will be limited in their ability to be present in the courtroom.
Witnesses shall be placed on standby and shall wait outside the courtroom until instructed to enter.
Any person who is ill or experiencing any respiratory issues or fever regardless of suspected corona virus shall not attend any court hearing, trial or proceeding. Attorneys should inquire of their clients and witnesses if they have experienced any symptoms or diagnosed with COVID-19 and notify the Court immediately.
Public Access to Some Criminal Proceedings. Because Alabama law recognizes the existence of a general right of the public to have access to some criminal hearings, it is hereby ordered that any person may make a request for access to a criminal court hearing that relates to matters that have traditionally been open to the public. The individual making the request shall be given permission to enter any court hearing held in this Court as a spectator only, unless the defendant or the Town asks that the hearing be closed and "advances an overriding interest that is likely to be prejudiced" if the hearing is made open to the public. Press–Enterprise Co. v. Superior Court of California for Riverside County, 478 U.S. 1 at 7, 106 S. Ct. 2735 at 2739, 92 L. Ed. 21 (1986). Ex parte Birmingham News Co., 624 So. 2d 1117, 1124–25 (Ala. Crim. App. 1993).
An individual may request access to a criminal court hearing by filing a written request with the court clerk. The individual making the request shall provide the court clerk with the defendant's name, the case number, if known, as well as the requester's e-mail address.
Notice of the request shall be provided to the prosecutor and the defendant and, if no objection is filed within 14 days of the notice, the requester will receive an invitation to attend any court hearing held in the case that involves matters that have traditionally been open to the public. If an objection is made by a party within the time provided, the court shall schedule a hearing to determine whether the request for access should be denied and the hearing closed to the public. The court also finds that there is a compelling reason to implement this special access rule due to the community safety threat posed by COVID-19 and finds that any burden placed on an individual by these procedures is substantially outweighed by the need to protect the public from further spread of COVID-19.
Attorneys and parties are expected to be on time as the Court schedule will be staggered to address as many cases as possible. Conflict letters shall be sent to the Court Clerk no later than 10 days before the scheduled hearing to assist the Judge in avoiding scheduling conflicts.
DONE and ORDERED this the 1st day of June, 2020.
POLLY BLALOCK
MUNICIPAL COURT JUDGE
+ 1 256-725-4163 Ext. 1002
9032 US-431, Owens Cross Roads, AL 35763
P.O. Box 158, Owens Cross Roads, AL 35763
Judge Polly R. Blalock grew up in Fairfax County, Virginia. She has been a resident of Madison County, Alabama since 1996. Her family roots in North Alabama go back to 1816, 3 years before Alabama statehood. She is a University of Alabama graduate with a study concentration in Political Science, English, and Spanish. She was a member of the University of Alabama National Championship Debate Team. Judge Blalock studied law at Cumberland School of Law at Samford University and Birmingham School of Law. She obtained her Juris Doctor in 1998. She is a graduate of the Short Course for Prosecuting Attorneys, Northwestern University School of Law in Chicago, Illinois, and National District Attorney Association Trial Advocacy Program in Columbia, South Carolina.
She served as Law Clerk for the Honorable Laura Wilbourn Hamilton, Circuit Court Judge for the 23rd Judicial Circuit in Madison County, Alabama from 1999-2001. She was appointed Assistant City Attorney for the City of Huntsville in 2001, where she continues to serve in that capacity. She collaborated with the Honorable Presiding Judge Charles "Sonny" Rodenhauser in the creation of the first bilingual municipal court in the State of Alabama. Judge Blalock served as Judge of the City of New Hope from 2008-2016. She has been Substitute Judge for the Town of Paint Rock and has served as Substitute Judge for the Town of Owens Cross Roads for 15 years.
Judge Blalock is a member of the Alabama State Bar, Alabama Municipal Attorneys Association, Alabama Municipal Judges Association, American Judges Association, Huntsville/Madison County Bar Association, International Municipal Lawyers Association, and the United States District Court for the Middle District of Alabama. She is also a member of the American Bar Association where she has served as Brief Judge of the Law Student Division National Appellate Advocacy Competition since 2013. She has also written for The Alabama Lawyer.
Judge Blalock has served as Adjunct Professor in Criminal Justice at Alabama A & M University. She has an interest in foreign languages, art, snorkeling, bicycling, hiking, and travel. Her favorite travel experiences in nature have involved sea turtles, orcas, and a visit to Tracy Arm Fjord in Alaska during a professional conference. She has been a member of the Episcopal Church of the Nativity in Huntsville, Alabama for 22 years where she has served in many capacities. She is a graduate of the Education for Ministry program at The University of the South, School of Theology in Sewanee, Tennessee. She is a sustaining member of the Junior League of Huntsville and has been active on numerous boards, associations, and committees at the local, state, and national levels.
Judge Blalock believes it is a privilege and honor to serve the good people of the Town of Owens Cross Roads according to the law in a fair, just, and equitable manner. She is grateful to Mayor Tony Craig, Town Council Members, Police Chief Jason Dobbins, the Municipal Court Clerk and all who honorably serve and protect the Town and its citizens.
"And what does the Lord require of you? To act justly, and to love mercy, and to walk humbly with your God." Micah 6:8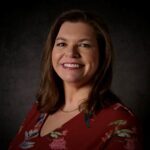 Brandy N. Wilson is a lifelong resident of Madison County and has lived the majority of her life in Owens Cross Roads. She graduated from New Hope High School in 1992 and graduated Summa Cum Laude from J. F. Drake State Community & Technical College, with an Associate Degree in Accounting. She has worked for the City of Owens Cross Roads since April 2017, starting in the sewer billing department and assisting with the court. In October 2019, Brandy was promoted to the position of Court Clerk/Magistrate. She is married with 2 children and 3 bonus children. She considers this to be a great opportunity to serve her home community.