The City Council meets at 6:00PM
The following dates have been established for City Council Meetings:
August 1, 2023
August 8, 2023
August 22, 2023
September 12, 2023
September 26, 2023
October 10, 2023
October 24, 2023
November 14, 2023
November 28, 2023
December 5, 2023
December 19, 2023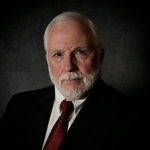 Proud to be a descendent of multiple generations of Craigs that have raised their families in Owens Cross Roads, Mayor Tony Craig has been a resident of Owens Cross Roads for most of his life. He graduated from New Hope High School in 1976, and graduated Athens State College with a Bachelor of Science Degree. He was employed by SCI, Martin Marietta, and Rockwell International before moving home and landing at Boeing in 1985.
Throughout his life, Tony has given back to the community he loves. He served as a Volunteer Fire Fighter with Owens Cross Roads Volunteer Fire Department, was heavily involved in the Owens Cross Roads Recreational League, and served as Vice President and President of the League for several years. He was part of the original Planning Commission for Owens Cross Roads. Tony served as a council member for 20 years, then was elected Mayor of Owens Cross Roads in 2012 and continues to serve in that position.
While serving on the council and as Mayor, he has been part of several areas of growth: sewer system expansion, multiple real estate developments, the building of a new Town Hall, Owens Cross Roads Rec Center improvements, installation of storm shelters, small business development, multiple road improvements, and growth & improvement of both the fire and police departments to include a new fleet of police vehicles, new protective vests & body cameras for the police officers, the purchase of a new fire truck and a grant for the fire department to obtain scuba equipment. Tony also has a great working relationship with the Madison County District 3 Commissioner Craig Hill and State Representative District 22 Ritchie Whorton.
Each year since 2007, Mayor Craig, has portrayed Santa to the community children.
He and his wife, Elizabeth, are the proud parents of 1 college age son, Andrew. He and his family love Owens Cross Roads and are excited to see what the future holds for the continuing growth of the city.
Mayors of Owens Cross Roads
Tony Craig 2012 – Current
Curt Craig 1992 – 2012
Robert "Bob" Layne 1988 -1992
Thomas "Steve" Baker 1977-1988
Charley Sneed 1967-1977