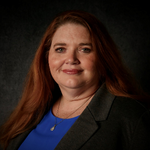 Christie Eason was appointed Clerk in January 2020. A lifelong resident of Huntsville, with many summers spent with family in Owens Cross Roads, she is loving serving the Owens Cross Roads Community.
She and her husband, Sean, have a growing family with 3 adult sons, two of which are married and 2 grandchildren with another grandchild expected in the spring.
Christie has worked in finance and administration since 1992.
The City Clerk is the official record keeper and custodian of all public records for Owens Cross Roads which includes minutes, resolution, ordinances, proclamations, contracts, codes and all current financial information. She also serves as the official administrator for the Mayor, Council and all meetings related.
The office is responsible for the receipt, distribution and expenditures of all funds. Human Resources and other personnel related matters also falls to the City Clerk. Additionally she serves as the election official and is responsible for all municipal elections.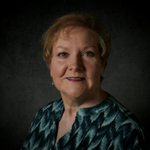 Teresa Carpenter currently serves as the City's Revenue Clerk, manages the administrative duties of the Sewer Department and is a certified Court Magistrate. She joined the staff of Owens Cross Roads City Hall as Assistant Clerk in January 2020 after retiring from a long-time small business.
She first became a part of Owens Cross Roads in 1984 when she married into the Carpenter family. Her husband and 2 daughters are proud alumni of Owens Cross Roads Elementary School where Teresa was active in many of the events sponsored by the PTO and Rec League throughout the 1990's. Her favorite past time is spending time with her family, especially when the 4 grandchildren are involved.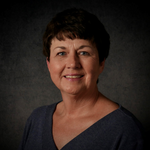 Lora Maples Martin has lived in Owens Cross Roads community since 1982. She and her husband, Seney, have a blended family of five grown children; four boys (Toby Maples, John Martin, Wesley Martin and Logan Maples) and one daughter (Madison Martin). She also has eight grandchildren.
Lora started as a contract employee in June 2021 and became a full-time employee in October of 2021. She will be the Building Department admin and POC as well as assist the other clerks in all areas as needed.

William (Will) David Maynes
Light Maintenance & Mosquito Spray Truck
William (Will) David Maynes, has lived in New Hope his entire life and has 1 brother and 2 sisters.
He graduated from New Hope High School in 2021 and enjoys spending time with his family and friends as well as watching football and basketball. Will has worked with his parents in their family owned business and is also employed at Chili's Restaurant in Jones Valley as a cook.
He joined Owens Cross Roads staff as a Public Works Employee in February 2022.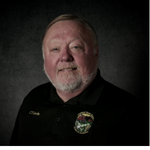 Charles T. Locke, better known as C.T. Locke, has lived in Owens Cross Roads "Possum Holler" his entire life. He is a 1980 graduate of New Hope High School.
C.T. has been a self-employed contractor his whole career, he also was part of the Bass Master Circuit for five years. He joined Owens Cross Roads staff as Facility Maintenance Personnel in May 2020.
He is part of the Semper Fi Community Task Force that takes Wounded Veterans hunting and fishing since 2007.
C.T. and his wife Michelle have one daughter, Mattison.